Labour Market Update – February 2023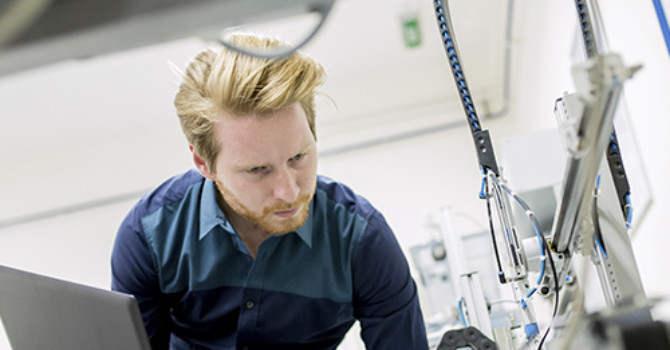 Labour Market Overview
The Guardian reports that a shortage of workers, expensive mortgages and the continuing effects of Brexit are all weighing on the economy and the UK is shaping up to be the weakest major G7 economy. Paul Johnson from the Institute of Fiscal Studies said that other countries were not being affected to the same extent as the UK by labour shortages. The International Monetary Fund (IMF) World Economic Outlook Growth Projections warned the UK is the worst performing major economy and is the only G7 economy forecast to shrink in 2023.
In a recent interview with Politics Home, Mel Stride Secretary of State for Work and Pensions, admitted that loosening immigration rules to allow more foreign workers to come to the UK would abate staff shortages, but the government remains unlikely to budge on this matter.  He says, "I do think that it is far better for us to encourage domestic workers into the labour market than it is, all else being equal, having increasing migration".
The latest CIPD Labour Market Outlook Winter 2022/23 reported the following key points:
Net employment balance remained positive, meaning more employers are planning to increase staff rather than decrease
57% of employers have hard to fill vacancies
Top response to addressing hard to fill vacancies has been to upskill staff, followed by raising pay and increasing the duties of existing staff
Redundancy intentions remain low
Private sector pay awards expected to remain at a median of 5%
The latest ONS Labour Market Overview reported:
7% or 1.27 million people were unemployed; 21.7% have been unemployed for more than 12 months and a 0.6% decrease on previous quarter
Employment rate remained the same at 75.6%
88 million people are economically inactive, 113,000 lower than the last quarter driven by 16 to 24 year olds
Vacancies fell again to 1.13 million, the seventh consecutive quarterly fall. The number of unemployed people per vacancy increased to 1.1 due to the decrease in the number of vacancies
Record level of payrolled employees at 30 million, a rise of 768,000 compared with same period last year
Growth in total pay was 5.9% and regular pay was 6.7% and they fell in real terms by 3.1% and 2.5% respectively. Regular pay saw the strongest growth since before the pandemic and is one of the largest falls in real terms since records began in 2001
8 million people were claiming Universal Credit, of which 1.4 million were searching for work
Redundancies rose again to 3.5 per thousand employees but remains low
A recent publication from the Centre for Cities, Cities Outlook 2023 suggests that the unemployment rate could be three times higher than the official figures. The study found more than 3 million people categorised as economically inactive would like to work, but are unable to due to circumstances outside their control.  If these people were added to the official unemployment figures, the unemployment level could be as high as 12.1%.
Gingerbread is a charity that provides support to single parents. The Single Parent Challenge project explored single parents' experiences of the UK labour market as we emerge from the pandemic restrictions from mid-2021. There are 1.8 million single parents in the UK. They found:
Single parents want to work, but twice as many are inactive or unemployed compared to couple parents
The proportion of single parents that left work because of redundancy has doubled since 2019, whereas for couple parents it only increased by a third
Single parents have always been slightly more likely to experience long periods of unemployment compared to couples, but this disparity has increased
14% of single parents in work reported being underemployed compared to 8% for couple parents
Food Industry Labour Supply
The Food and Drink Federation report that the latest data released by ONS shows that 4,000 jobs in food and drink manufacturing were lost in Q3 2022, bringing the total number employed in the food industry to 456,000. The number employed has been revised down by ONS and is around 20,000 lower than previous data releases.
Defra's Independent Review into Labour Shortages in the Food Supply Chain has now completed its evidence gathering phase. We have been informed by Defra that they are now focused on analysing the data and a separate team has been established to support the independent review experts in this task. The target date to release the report is still Spring 2023 and based on that, we can expect the government's response in Summer 2023.
The 2023 Seasonal Workers Scheme has 45,000 visas, with a potential to increase this by a further 10,000 which is contingent on sponsors and growers improving and abiding by worker welfare standards, including ensuring that workers are guaranteed a minimum number of paid hours each week.
Two new horticultural scheme operators have been appointed; Agri-HR Ltd and Ethero Ltd and they join Concordia (UK) Ltd, Fruitful Jobs Ltd, Hops Labour Solutions Ltd and Pro-Force Limited.  In poultry there are two scheme operators: Pro-Force Limited and RE Recruitment.
References
https://www.theguardian.com/business/2023/jan/31/uk-staff-shortages-brexit-mortgage-paul-johnson-imf
https://www.imf.org/en/Publications/WEO/Issues/2023/01/31/world-economic-outlook-update-january-2023
https://www.politicshome.com/news/article/ministers-wont-budge-on-post-brexit-immigration-despite-staff-shortages
https://www.cipd.co.uk/Images/labour-market-outlook-winter-2022-23_tcm18-113997.pdf
https://www.ons.gov.uk/employmentandlabourmarket/peoplenotinwork/unemployment
https://www.centreforcities.org/wp-content/uploads/2023/01/2023-01-31-Cities-Outlook-2023.pdf
https://www.gingerbread.org.uk/
https://gingerbread.b-cdn.net/wp-content/uploads/2023/01/The-Single-Parent-Employment-Challenge-Report-SPEC.pdf
https://www.fdf.org.uk/fdf/news-media/news/2022-news/economic-insights/jobs-in-the-food-and-drink-industry-fall/
https://www.gov.uk/government/news/defra-updates-on-independent-review-into-labour-shortages-in-the-food-supply-chain