Labour Market Update – January 2023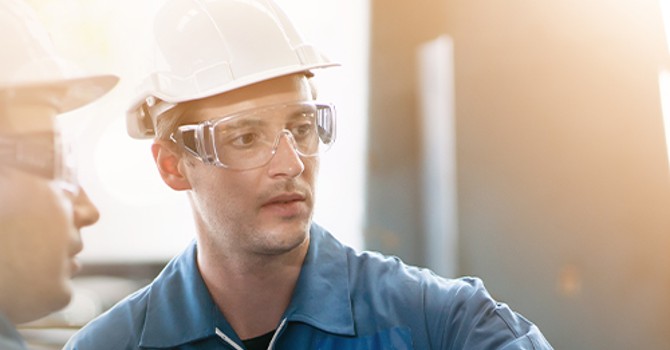 Labour Market Overview
The government published its latest skills and labour shortages report ahead of a debate held in Westminster Hall on 12th January 2023.
Kevin Hollinrake, Parliamentary Under-Secretary of State for Business, Energy and Industrial Strategy (BEIS) responded on behalf of the Government. There was a recognition by the government of the challenges facing businesses due to skills and labour shortages. The response was focused on the domestic workforce and upskilling for the future and increasing the number of apprenticeships.
In terms of immigration, there was no evidence of the government changing its position on low skilled worker routes although there was some hope of support for allowing asylum seekers to work whilst their application is being processed. However, this is a Home Office decision not BEIS
The Secretary of State for Work and Pensions, Mel Stride MP published the policy paper Helping people secure, stay and succeed in quality, higher paying jobs last month. This is the government's response to Baroness Ruby McGregor-Smith's independent review on the barriers to progression in low paid jobs and sets out a new, wide-ranging approach including a number of key themes:
Making work pay and boosting work incentives of low-income households
A new offer to support UC claimants in work who want to progress
Giving people greater opportunities to develop new skills or enhance and utilise existing skills
Providing targeted help for people who need extra support in tackling barriers to working more hours and taking up opportunities for higher skilled, higher paying jobs
Ensuring transport effectively connects people to opportunities
How public procurement and other UK government activity supports the growth of quality jobs
The role of the employer
People Management has reported that the government is considering a 'range of factors' to address economic inactivity including an alleged plan to overhaul sickness and disability benefit legislation alongside considerations to introduce a bigger tax allowance for people over 50.
The latest ONS Labour Market Overview reported:
No change in the unemployment rate at 3.7% or 1.24 million people 21.7% of those have been unemployed for more than 12 months which is a slight decrease on the previous quarter
Employment rate remained largely the same at 75.6%
8.94 million people are economically inactive, 55,000 fewer than the last quarter
Vacancies fell again to 1.16 million, the sixth consecutive quarterly fall
The number of unemployed people per vacancy remained similar at 1.0
Record level of payrolled employees at 29.9 million, a rise of 888,000 compared to pre-pandemic levels
Growth in both total pay and regular pay was 6.4% and both fell in real terms by 2.6%. Regular pay is still showing the strongest growth since before the pandemic and is slightly smaller than the previous quarter
5.8 million people were claiming Universal Credit, of which 1.4 million were searching for work
Redundancies rose again to 3.4 per thousand employees but still remains low
The latest ONS Business insights and impact on the UK economy highlights that 28% of businesses with 10 or more people were experiencing a shortage of workers, more than half reported that employees were working increased hours as a result and 40% said they were unable to meet demand
Indeed and Glassdoor's latest hiring and workplace trend 2023 report identified that:
The tight labour market will continue to impact hiring
Remote working is here to stay
As workers seek higher pay, benefits can set employers apart
Happiness and wellbeing matter
The changing workforce is pushing diversity, equality and inclusion to the forefront
The Institute of Employment Studies has published its latest research into employing young people. Its report Bridging the Gap – making young people a vital part of every workforce found 2 in 5 employers did not hire from the 18-21 age group and 30% of young people aged 18 to 25 are more likely to be looking for work.
Food Industry Labour Supply
Food Manufacture has reported on the Key trends for 2023's food and drink industries including that the industry remains at the mercy of a labour crisis.
ALP is quoted as saying "government plans to recruit domestic workers have proved ineffective". Nick Allen, British Meat Processors Association stated  "Food prcessors have seen input costs rise steeply with energy costs rising four-fold and that most plants are running between 10% and 15% short on labour".
Defra's Independent Review into Labour Shortages in the Food Supply Chain is progressing. We have been informed by Defra that they are still in the evidence gathering phase and starting to analyse the evidence that they have gathered so far. They have completed 3 site visits and interviewed more than 40 businesses as well as holding a number of roundtables. The target date to release the report is Spring 2023 and based on that, we can expect the government's response in summer 2023.
References
https://commonslibrary.parliament.uk/research-briefings/cdp-2023-0001/
https://hansard.parliament.uk/commons/2023-01-12/debates/B35D7E79-761C-4CE9-82AE-9D9319D8C39A/SkillsAndLabourShortages
https://www.gov.uk/government/publications/helping-people-secure-stay-and-succeed-in-higher-quality-higher-paying-jobs/helping-people-secure-stay-and-succeed-in-higher-quality-higher-paying-jobs
https://www.gov.uk/government/publications/supporting-progression-out-of-low-pay-a-call-to-action/supporting-progression-out-of-low-pay-a-call-to-action
https://www.peoplemanagement.co.uk/article/1810060/government-exploring-support-people-back-work-benefit-tax-reform?bulletin=pm-daily&utm_source=mc&utm_medium=email&utm_content=PM_Daily_13012023.https://www.peoplemanagement.co.uk/article/1810060/dwp-exploring-support-people-back-work-alleged-benefit-tax-reform?bulletin=pm-daily&utm_campaign=7295441&utm_term=557548
https://www.ons.gov.uk/employmentandlabourmarket/peoplenotinwork/unemployment
https://www.ons.gov.uk/businessindustryandtrade/business/businessservices/bulletins/businessinsightsandimpactontheukeconomy/latest#headline-figures
https://d341ezm4iqaae0.cloudfront.net/assets/sites/40/2022/11/15040458/Indeed-Glassdoors-2023-Hiring-Workplace-Trends-Report.pdf?isid=enterprisehub_uk&ikw=enterprisehub_uk_externallink_https://uk.indeed.com/lead/indeed-glassdoor-hiring-and-workplace-trends-report-2023
https://www.employment-studies.co.uk/system/files/resources/files/Bridging%20the%20gap.pdf
https://www.foodmanufacture.co.uk/Article/2023/01/04/2023-food-and-drink-manufacturing-trends
https://www.gov.uk/government/news/defra-updates-on-independent-review-into-labour-shortages-in-the-food-supply-chain