We've launched a new app for our Learners!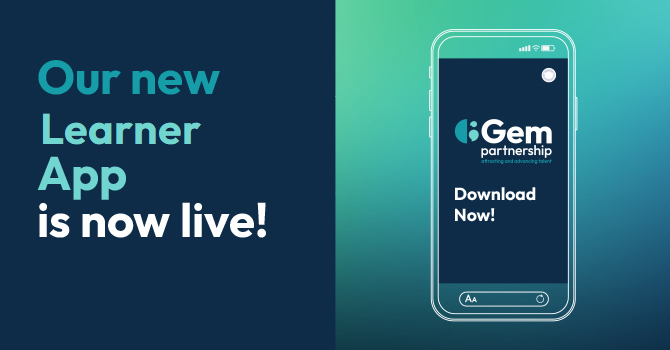 At GEM Partnership we are always looking for ways to improve our service and the ways we interact with clients, candidates and learners.
So we are delighted to announce we have now released our Learner app.
Available to all of our current and future learners/apprentices, the app will provide an invaluable resource in their learning journey.
Using the app the learner will be able to:
Access a knowledge bank/resource library

Contact their trainer directly

Update their details

Provide feedback on their qualification

Report a concern (safeguarding, workplace, personal or other)

Access policies relating to their qualification

Access welfare and wellbeing resources

Access reading lists and other useful information
How to download the app
From your mobile or tablet, you can simply click the link we share with you and get started. When you click the link, the app will open on your web browser, then just select to add this to your home screen as an app.